Guidelines for Preventing Crime on Construction Sites
According to the National Crime Information Bureau, more than $1 billion is lost yearly to theft.  In addition to the loss of valuable equipment, theft creates delays that can result in lost profits.  As the cost of materials and equipment continues to rise, unsecured job sites present a low risk, high reward opportunity for thieves. Preventing Crime on Construction Sites can make the difference between making a profit or suffering a loss.  We, at Focal Point Security, want to give you some guidelines and checklists for Preventing Crime on your Construction Sites. We hope these will help keep your profits in your pocket.
Familiarize Yourself with What Thieves Look for to Prevent Crime on Your Construction Site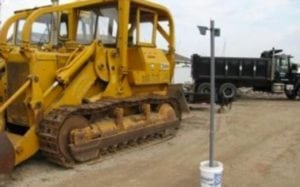 Making yourself familiar with what thieves are looking for can help you identify your areas of vulnerability. The most commonly stolen items are equipment on wheels, tracked loaders, towable equipment such as light towers, generators, welders, and some video Systems that are designed for towing.  Anything that can easily be loaded onto a trailer or towed off a construction site.
On one hand, construction equipment that is newer than five years is much sought after because newer equipment with fewer operating hours will have a higher resale value for thieves. On the other hand, older models are attractive to thieves because they are less likely to have any type of telematics systems or GPS tracking that can be used to recover stolen equipment.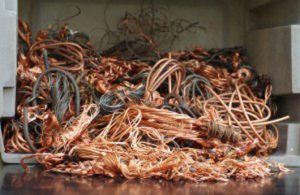 Another item that is frequently stolen is copper.  As the global supply of copper continues to tighten, the market for illicit copper will likely increase. Since the economic down turn due to covid, lumber has become a huge target for theft. You may have heard it said that "lumber is the new copper".
The primary key to Preventing Crime on Construction Sites is deterrence.  The harder it is for thieves to quickly gain access, the less likely they will target your site because they want a job that is fast and easy. Thieves don't want to spend any more time on your site than is necessary.
Defensive Construction Site Planning is Essential to Preventing Crime on Your Site
Establish a job site security plan that outlines safe ways employees can report suspicious behavior or internal crime to management.
Clearly define company policies on how criminal activity will be dealt with.
Foster security awareness among all workers in your company and on your construction site.
Nurture relationships between yourself and managers of neighboring properties to report any suspicious activity you may see on each other's property.
Lighting: Motion-censored or extra lighting can deter theft. The more light the better the deterrent.
Barriers: Perimeter or asset specific fencing makes it more difficult for thieves to enter your site, or to get assets out.  But bear in mind that screening on fences give criminals privacy to do their deed if they do penetrate the fence.
Keep your construction equipment in well-lit, fenced-in areas.
Utilize security/no trespassing signage on fences and gates.
Controlled access to the jobsite: Have as few entry points to your site as possible and k

now when people are arriving/leaving.

Keep your site locked after hours.
Hire a security company.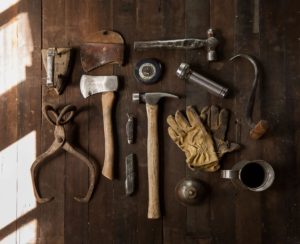 Prevent the Loss of Tools and Materials
Don't overstock tools or material – only order as needed.
Schedule material deliveries to coincide with your schedule of installation.
Remove equipment and materials from the site when no longer needed. Don't use the site to store materials, tools or equipment that is no longer needed.
Store equipment, materials, and tools away from perimeter fencing.
Store tools and small equipment in locked storage boxes.
Provide a secure storage area for target building materials.
Secure Your Wheeled Equipment After Hours
Lock all equipment cabs during non-working hours.
Keep keys to motorized equipment in a lock box in your office trailer.
Immobilize equipment by disabling it, using anti-theft/anti-vandalism devices, or use of wheel locks.
Remove fuses and circuit breakers.
Lock oil and gas tank caps where possible as a means of deterring vandalism.
Install fuel shut-off systems on large equipment.
Circle larger equipment around smaller equipment.
Chain pieces of equipment together. 
Install Radio-Frequency Identification (RFID), particularly to your large equipment.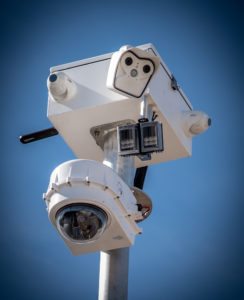 Video Security is the Key to Preventing Crime on Construction Sites
Equip your site with

Security Surveillance

using

 Remotely Monitored

Video

.
Install Virtual Fencing using Thermal Cameras positioned to point down the perimeters of your site.
Employ remotely activated Audio Down Speaker to establish communication with intruders.