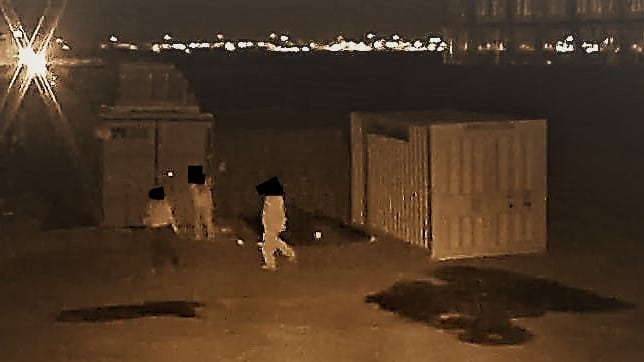 The construction industry is stuck between a "rock and a hard spot".    The "rock" is that they would like to do away with security all together because it does not directly contribute to their ability to construct a building.  The hard spot is that they have the potential of sending any given project into the red with theft and vandalism in a single night.
All too often a contractor will not call in a security specialist until after he needs one.  Security is mistakenly one of the first things a contractor will cut from the budget to keep her project costs down.  This is a very risky roll of the dice.  In one night, while he is sleeping, a contractor can go over budget in loss and/or vandalism to a much greater extent than a good security service would've cost.
According to the National Crime Information Bureau, more than $1 billion is lost yearly to theft and the Chartered Institute of Building shows that 92% of their respondents report regularly being subject to theft losses, with 21% revealing that theft occurs on a weekly basis. In addition to the loss of valuable equipment, theft creates delays and interruptions in the construction progress resulting in lost profits.
Historically, construction companies erected fences and put up "No Trespassing" signs in an attempt to mitigate the risks.  These measures proved helpful but were not fully effective, so they started hiring live guards to patrol sites located in higher crime areas.
While guards were somewhat effective, they did not fully address the problem.  Besides "no shows" and sleeping on the job, most security guards are unarmed. This can present a liability to the property owner and/or contractor who hires them. If the guard is confronted with an armed criminal and gets shot, there is a high likelihood that the security guard will file law suits against the owner and/or contractor who hired him or her.
Typically, construction sites only need security after hours (nights and weekends).  Contractors historically hire human guards nights and weekends which equal 432 hours a month.  The average cost of a human guard is $15/hour.  This equates to a monthly cost of $6,480 per guard.  The monthly service cost of technology-based security is about half that cost. 
Focal Point Security comes as close as any security service can to eliminating the "rock" and the "hard spot"  by providing a very high standard of technology driven security backed by human monitors who can roll police with a phone call, all at highly competitive prices.
P.S.  The above image is an actual capture that Focal Point Security was responsible for.  We were instrumental in breaking up a burglary ring in Goodyear, AZ.  While this group had been burglarizing many construction sites in the area, Focal Point Security was the only security company to catch them in the act and help law enforcement obtain evidence that resulted in both breaking up the ring and convicting the perpetrators.